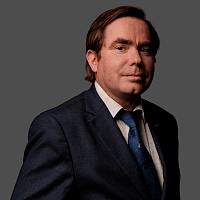 Programme Director of the Valdai Discussion Club; Professor, MGIMO University; Professor, Russian Academy of Sciences
Values determine policy. How true is this statement? The dynamics of international relations in the 21st century is moving from the traditional balance of power and the promotion of interests to the normative and value-based conditionality of foreign policy actions. Therefore, moral attitudes are beginning to play an increasing, and sometimes even prevailing role in world diplomacy and foreign policy struggle. The value factor is of particular importance for the perception of foreign policy by society in various countries.
Moreover, strategies to promote values have become of key importance, as have policies based primarily, if not exclusively, on values, and only then on interests. The popularity of the concept of "normative power" is a testament to this.
The policy of global promotion of values and normative foundations of politics evokes a revisionist response from disaffected powers in the face of modern geopolitical struggles. And as this struggle intensifies, their value and normative revisionism begins to increasingly complement the traditional geopolitical revisionism of these countries. Different values and different normative attitudes associated with them are now becoming an increasingly tangible obstacle to dialogue between different centres of power in the world. Therefore, mutual semantic misunderstanding is now becoming a key problem in international relations.
In recent years, the value-normative agenda has gone beyond the framework of traditional geopolitics. The Intensification of green transformation and the global energy transition, a sharp strengthening of "biopower" in the COVID-19 era, conflicts in sports and Olympic politics, the acuteness of questions about racial and gender equality, about the rights of migrants, about different understanding of historical memory - all this directly affects the rapid evolution of global values in the modern world. All these critical issues will be the focus of the Valdai Club's expert programme.
This programme continues the Morality and Law Programme.